Schedule of Events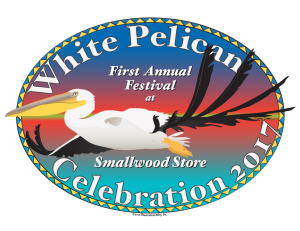 DINNER WITH CHIEF JAMES BILLIE
6:30pm Saturday, January 7th, 2017 at the Oyster House in Everglades City
There will be music, a movie about "The Life of Chief James Billie", and a meet and greet! Tickets are $50 per person (Cash Bar). There is limited seating and advanced reservations are required!
Raffle Tickets $10 Each or Three for $20
Lots of prizes including an authentic Seminole Indian Jacket (one of a kind with white pelican fabric made by Rosa Billie) Artwork by Paul Arsenault, Clyde Butcher Print, 5 pounds of STONE CRAB and more!
Boat Tours
Motor boat tours are 1 hour and can be done in a 6 passenger boat or 1 1/2 hour kayak trips with a maximum of 6 people in each group. Tickets are $40 each.
Informative Speakers
Speakers include White Pelican specialist Dr. Tommy King. There will be 2 different 30 minute slide presentation on White Pelicans. These will take place underneath the Smallwood Store by the waters edge.
Guided Walking Tours
These tours of the Island are for Birding Enthusiast and begin at Noon and 4pm.
Native Foods
Seminole Fry Bread, Indian Tacos, Gator Nuggets, Key Lime Cake and Pie and lots more!
Live Music
Continuous Music by local bands throughout the day come join the fun and make a day of it!
$10 ADMISSION CHILDREN UNDER 12 FREE